Wykończenie podłogi to decyzja na lata. Tym bardziej zakup odpowiedniego drewna na podłogę powinien być świadomą decyzją, dokonaną najlepiej po konsultacji z ekspertem.
Oferta producentów podłóg drewnianych jest ogromna. Możemy być niemal pewni, że znajdziemy swój ideał. Najważniejsze to sprecyzować oczekiwania, jakim deska musi sprostać i przy pomocy rady fachowców wybrać najlepszy produkt. Chodzi o nasze preferencje w zakresie walorów estetycznych powierzchni, jej stylu, miejsca przeznaczenia, parametrów technicznych, a więc wytrzymałości i konserwacji. Z drugiej strony, musimy skalkulować nasz budżet, gdyż cena metra kwadratowego waha się od 80 do 500 do złotych.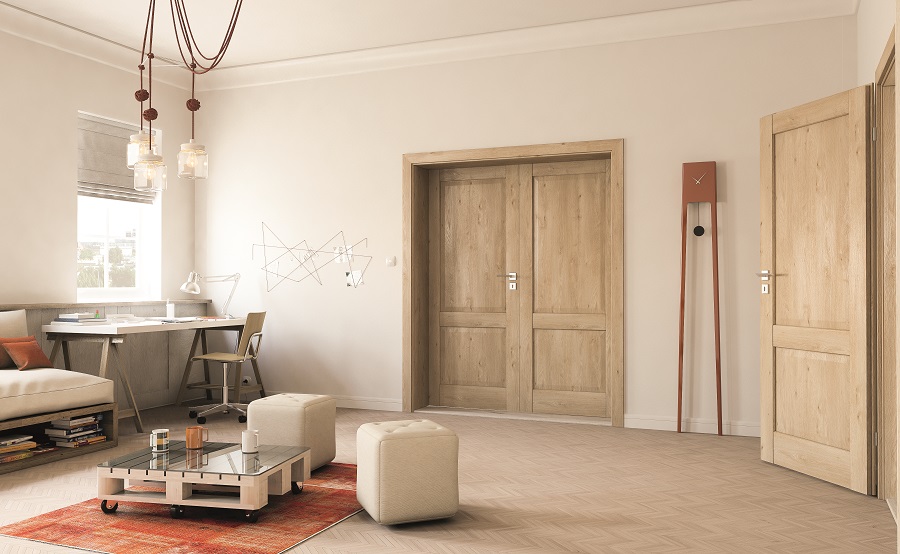 Drewno podłogowe, zastosowane w różnych produktach, może różnić się od siebie.
W zależności od gatunku, selekcji oraz rodzaju wykończenia wnętrza. Np. deski podłogowe pokryte olejem mają bardzo naturalny wygląd i powierzchnię, na której widać doskonale strukturę drewna i usłojenie. Podłogi z drewna egzotycznego są twarde, i dlatego znacznie bardziej wytrzymałe, niż te wykonane z gatunków europejskich. Najnowsze technologie pozwalają stosować drewno nawet tam, gdzie będzie ono narażone na wilgoć. Takie właściwości ma chociażby olejowana podłoga teakowa lub merbau. Różnice zależą przede wszystkim od gatunku drewna, jego parametrów technicznych, zastosowanego podkładu oraz środka konserwującego deski.
Jaki gatunek drewna jest najodpowiedniejszy?
Idealna podłoga musi być dostosowana do potrzeb jej właściciela i użytkowników. Trudno zatem jednoznacznie stwierdzić, czy np. popularne gatunki takie jak dąb czy jesion są lepsze niż drewno egzotyczne.
Obecne tendencje wskazują na krajowe gatunki bielone. Tego typu wykończenie doskonale wygląda w przypadku takich gatunków jak dąb czy jesion. Zauważamy też modę na lite deski postarzane, czyli takie na których wyraźnie widać zniszczenia, przetarcia czy nawet działalność szkodników. Taki wzór posadzki nadaje wnętrzu niepowtarzalny charakter a dodatkowo jest bardzo praktyczny.
W naszej ofercie znajdziesz podłogi poniższych firm: